Welcome to Stoddard Elementary School
A Word From Our Principal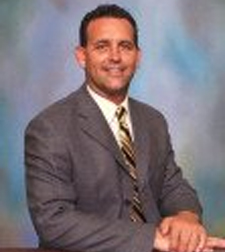 Dear Parents and Community,
We at Stoddard are truly proud of what we do as a community and we couldn't do it without all the support of our parents and families. Please consider becoming active in the PTA and/or Wednesday's Parent Club. You are also welcome to work in your child's classroom assisting the teacher in many ways.
Welcome to another great school year and we look forward to seeing you on campus this year!
Sincerely,
Dr. Dale Hillyer
Stoddard News
Stoddard's 6th grade class at San Gorgonio Outdoor Science School.
Stoddard's STEAM showcase was a huge success! Thank you to all of the parents that attended, and thank you to the students and teachers for making a great event.
Today's volunteer brunch "beach day" thanks parents for all they do for Stoddard Elementary School! Throughout the year they help us host events like Donuts with Dad, Pastries with Mom, Staff Vs. Students Kickball games and fieldtrips like our Class Act Concerts. Join our wonderful parent volunteer team every Wednesday 8:15-10:15am.
Upcoming Events
January 18 @ 9:00 am
-
11:30 am
January 25 @ 9:00 am
-
11:30 am