Welcome to Abraham Elementary School/ Bienvenidos a la Primaria Abraham Lincoln
A Word From Our Principal/ Una Palabra de Nuestra Directora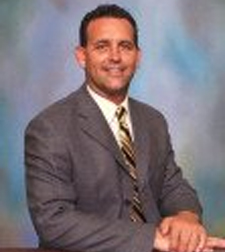 Welcome to Abraham Lincoln Elementary, and thank you for taking time to visit our school on the web. We try to make our site a useful resource for current families and for families considering joining our school community.
As the principal, it is my goal that we provide each student with the tools they need to achieve individual academic and life goals. Our students are at the age where we can help develop habits that will assist them throughout life. I know I can count on each of you to encourage all students to work hard on a daily basis.
Let's make success happen for our students. Together we can make Lincoln outstanding!
---
Bienvenidos a la Primaria Abraham Lincoln, y gracias por tomar el tiempo de visitar nuestra escuela a través de la web. Nuestra intención es de ofrecer un sitio que pueda servir como un recurso útil para nuestras familias actuales y para familias considerando unirse a nuestra comunidad de escuela.
Como directora, mi objetivo es de ofrecerle a cada estudiante las herramientas que necesitan para alcanzar las metas académicas e individuales. Nuestros estudiantes están en la edad en la que podemos ayudar a desarrollar hábitos que los ayudaran a lo largo de la vida. Sé que puedo contar con cada uno de ustedes para alentar a todos los estudiantes a trabajar duro diariamente.
Hagamos que nuestros estudiantes tengan éxito. ¡Juntos podemos hacer que Lincoln sea excepcional!
Lincoln News
2018 Speak Up Survey
Be a part of the conversation! We will be participating in the Speak Up Research Project. Speak Up is the first survey designed to help parents share their ideas directly with schools and national policymakers and will also provide Anaheim Elementary School District the opportunity to learn about the unique digital learning aspirations of our teachers, students and parents. As key stakeholders, Speak Up provides parents with a mechanism for expressing their views to the administrators at their child's school and district about key issues impacting their child's education.
Student Data Confirmation in the Parent Portal
In efforts to reduce paper and make school communication a more efficient process, we are asking our families to review and update your student's demographic and contact data online.
En un esfuerzo por reducir el uso de papel y hacer que la comunicación escolar sea un proceso más eficiente, le solicitamos a nuestras familias que revisen y actualicen los datos demográficos y de contacto de su estudiante por internet a traves del Portal de Padres.
2018-19 Parent Workshop Evaluation
Thank you for attending a Parent Workshop at your child's school. The Parent Involvement team members aim to provide high quality training that meets the needs of parents. Your evaluation of this event can help us do this. All responses will be treated in confidence.
Please CLICK HERE to beging taking the parent interest survey.
Upcoming Events
Nothing from Thu, December 13 to Wed, March 13.