September 29, 2017
Dear Parent/Guardian:
The Anaheim Elementary School District is committed to ensure the safety of all our students. The District has been informed by the Department of Justice of an ongoing investigation regarding a musical performer associated with the Flutes Across the World Program that visited Patrick Henry, Abraham Lincoln, and Ponderosa schools. The allegation is this person may have distributed a flute-like musical instrument called a "recorder" to students during a music lesson. Further, this person might possibly have contaminated some of these instruments with semen.
There is no evidence at this time that any of our schools received these instruments or were subject to any misconduct at the hands of this individual. We are supporting law enforcement in this important investigation. If you believe your child is in possession of a recorder provided by this individual, we ask that you put the recorder in a paper bag, seal it, and immediately bring it to the Anaheim Police Department at 425 S. Harbor Blvd., Anaheim. If you have immediate health concerns, please seek guidance from your child's healthcare provider or your local county health agency.
As always, the health and safety of our students remains our top priority.
Sincerely,
Linda Kimble, Ed.D.
Superintendent
29 de septiembre 2017
Estimado Padre/Guardián:
El Distrito de Escuelas Primarias de la Ciudad de Anaheim está comprometido a asegurar la seguridad de todos nuestros estudiantes. El Distrito ha sido informado por el Departamento de Justicia sobre una investigación en curso con respecto a un artista musical asociado con el programa conocido como Flutes Across the World que visitó las escuelas Patrick Henry, Abraham Lincoln, y Ponderosa. La acusación es que esta persona puede haber distribuido un instrumento musical de flauta llamado "registrador" a los estudiantes durante una lección de música. Además, esta persona podría haber contaminado algunos de estos instrumentos con semen.
En este momento no hay evidencia que alguna de nuestras escuelas recibió estos instrumentos o fue sujeta a cualquier mala conducta a manos de este individuo.
Estamos apoyando a la agencia del orden publico en esta importante investigación. Si usted cree que su hijo(a) está en posesión de un registrador proporcionado por esta persona, le pedimos que ponga el registrador en una bolsa de papel, la selle e inmediatamente la lleve al Departamento de Policía de Anaheim localizado en el 425 S. Harbor Blvd., Anaheim. Si tiene consternaciones de salud inmediatas, por favor contacte al proveedor medico de su hijo(a) o de la agencia local de salud del condado.
Como siempre, la salud y seguridad de nuestros estudiantes sigue siendo nuestra máxima prioridad.
Sinceramente,
Linda Kimble, Ed.D.
Superintendente
To the Anaheim Elementary School Community:
Understandably, we are receiving a number of questions from concerned parents and staff members regarding the news about the music specialist who visited schools throughout Southern California and is alleged to have contaminated flutes possibly used by students with semen.
While I do not have answers to all the questions coming in, the purpose of this message is to provide the information we do have at this time, and to let you know we will continue to work to answer your questions.
Q: Which schools and classes in Anaheim Elementary School District received the musical recorder "Flutes Across the World" class?
The individual provided several different workshops and assemblies to three of our schools. At this time, law enforcement is focusing on workshops in which students made "flutes" out of PVC pipe. We can confirm that the particular music workshop was offered in the following school years at the following locations:
| School Year | School Site | Grade Level |
| --- | --- | --- |
| 2016-17 | Ponderosa | 6 |
| 2016-17 | Lincoln | 6 |
| 2016-17 | Henry | GATE 4 and 6 |
| 2015-16 | Henry | GATE 4  and all 6 |
| 2014-15 | Henry | GATE 5 and all 6 |
We do not believe the individual was ever at schools other than Lincoln, Ponderosa and Henry.
Q: Were the children ever alone with the music specialist?
His program was an assembly or workshop, and I can confirm our students were never without teacher supervision; they were not alone with the person being investigated.
Q: Are any Anaheim Elementary School District students part of the investigation?
At this time, we have not received confirmation that any of our students are part of the investigation.
Q: Who is conducting the investigation, and how will we receive status updates?
I have been informed that this ongoing investigation is being conducted by the United States Postal Inspection Service with assistance from the California Department of Justice, Los Angeles Sheriff's Department and multiple other law enforcement agencies. We currently do not know where additional questions regarding the investigation may be addressed. The Superintendent's Office is in contact with law enforcement and will forward any information to our school community once we have an update.
Q: Where do we take the flutes, if our child has one?
Please place the flute in a paper bag, not a plastic one, and bring it to Anaheim Police Department located at 425 S. Harbor, Anaheim. We have been assured by Anaheim Police Department that they will not be checking the immigration status of anyone dropping off flutes.
UPDATED – 10/2/17 9:44 AM
If you would like to drop flutes off at school locations, please pack them in a paper bag and label them with the following information:
Student's Name / DOB / Phone Number / Address
Date they were give the instrument
School site
Date and time instrument is being dropped off (site staff to complete this step)
Name of staff member receiving the instrument.
Q: What is the background check for these programs?
Because this individual was not alone with children, he did not go through the fingerprinting process. Education Code 45125.1 outlines when we fingerprint individuals. We have been advised that this individual does not have a history that would have impeded his ability to be around children even if fingerprinted.
Additionally, when engaging specialists for assemblies and workshops, we vet the organizer/organizing authority, not the individuals per se. Given this situation, the Superintendent will be discussing with the Governing Board a process for amplifying the reports provided by organizing authorities on the individuals they hire.
Q: Where can I find out new information?
The District will update this document at 10AM each day or sooner, as new information comes in. Click here to access the latest news.
Please continue to forward your questions to your principal or the Superintendent. We will update this document with responses frequently. You can email questions to Dr. Linda Kimble at lkimble@anaheimelementary.org.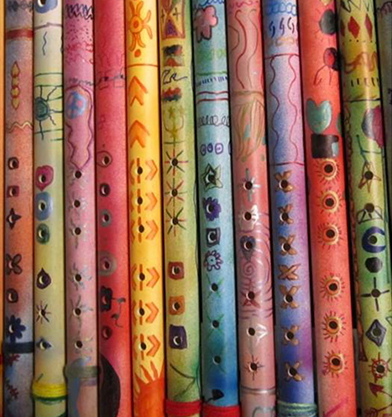 A la comunidad del Distrito de Escuelas Primarias de Anaheim:
Comprensiblemente, estamos recibiendo una cantidad de preguntas de padres y miembros del personal consternados con respecto a la noticia sobre el especialista de música que visito escuelas en el Sur de California y se supone que ha contaminado flautas posiblemente utilizadas por los estudiantes con semen.
Mientras que no tengo respuestas a todas las preguntas que se están recibiendo, el propósito de este mensaje es para proporcionar la información que tenemos en este momento, y hacerles saber que seguiremos trabajando para responder sus preguntas.
P: ¿Que escuelas y clases en el Distrito de Escuelas Primarias recibieron la clase del registrador musical conocido como "Flutes Across the World"?
El individuo proporciono varios talleres y asambleas a tres de nuestras escuelas. En este momento, la agencia del orden se está enfocando en talleres en los que los estudiantes hicieron "flautas" de tubería de PVC. Podemos confirmar que el taller de música se ofreció en los siguientes años escolares en las siguientes escuelas:
| Año Escolar | Escuela | Nivel de Grado |
| --- | --- | --- |
| 2016-17 | Ponderosa | 6 |
| 2016-17 | Lincoln | 6 |
| 2016-17 | Henry | GATE 4 y 6 |
| 2015-16 | Henry | GATE 4 y todo 6 |
| 2014-15 | Henry | GATE 5 y todo 6 |
No creemos que el individuo estuvo alguna vez en escuelas distintas a Lincoln, Ponderosa, y Henry.
P: ¿Estuvieron alguna vez solos los niños con este especialista musical?
Su programa era una asamblea o un taller, y puedo confirmar que nuestros estudiantes nunca estuvieron sin supervisión del maestro; no estaban solos con la persona siendo investigada.
P: ¿Algunos de los estudiantes del Distrito de Escuelas Primarias de Anaheim forman parte de la investigación?
En este momento no hemos recibido confirmación de que alguno de nuestros estudiantes sea parte de la investigación.
P: ¿Quién está llevando a cabo la investigación y como recibiremos actualizaciones del estado?
Me han informado que esta investigación en curso está siendo llevada a cabo por el Servicio de Inspección Postal de Los Estados Unidos con la asistencia del Departamento de Justicia de California, el Departamento del Sheriff de Los Ángeles, y varias otras agencias del orden. Actualmente, no sabemos a dónde se puedan dirigir preguntas adicionales sobre la investigación. La Oficina de la Superintendente está en contacto con la agencia del orden y enviara cualquier información a nuestra comunidad escolar una vez que tengamos una actualización.
P: ¿A dónde llevamos la flauta si nuestro hijo(a) tiene una?
Por favor coloque la flauta en una bolsa de papel, no en una de plástico, y llévela al Departamento de Policía de Anaheim ubicado en el 425 S. Harbor Blvd., Anaheim. El Departamento de Policía de Anaheim nos aseguró que no estarán revisando el estatus migratorio de cualquiera que lleve las flautas.
ACTUALIZADO – 10/2/2017 9:44 AM
Si le gustaría llevar la flauta a una de las escuelas, por favor coloque la flauta en una bolsa de papel y etiquétala con la siguiente información:
Nombre, fecha de nacimiento, numero de telefono y direccion del estudiante.
Fecha en la cual el estudiante recibió el instrumento
Nombre de la escuela
Fecha y hora en la que está entregando el instrumento (el personal de la escuela completará este paso.)
Nombre del personal recibiendo el instrumento.
P: ¿Cuál es la verificación de antecedente para estos programas?
Debido a que este individuo no estaba solo con los niños, no paso por el proceso de huellas dactilares. El Código de Educación 45125.1 define cuando usamos huellas dactilares. Nos han advertido que este individuo no tiene una historia que habría impedido su habilidad de estar alrededor de los niños aunque hubiéramos tenido sus huellas dactilares.
Adicionalmente, al contratar especialistas para asambleas o talleres, examinamos al organizador/ autoridad organizadora, no a los individuos en sí. Ante esta situación, la Superintendente estará discutiendo con la Mesa Directiva un proceso para ampliar los informes proporcionados por las autoridades organizadoras sobre las personas que contratan.
P: ¿Dónde puedo encontrar nueva información?
El Distrito actualizara este documento a las 10:00 AM cada día o antes, como se valla recibiendo nueva información. Haga clic aquí para acceder a las últimas noticias.
Por favor continúe enviando sus preguntas a su director o a la Oficina de la Superintendente. Actualizaremos este documento con respuestas frecuentemente. Nos puede mandar sus preguntas por email a lkimble@anaheimelementary.org.